Art Bible 2
In July 2008, the second volume of the Art Bible 2 has been published. The first volume of the Art Bible has been a great success in Japan, going up to the 13th edition, and selling about 50,000 copies. It takes the same style as the first volume, consisting of 109 artists, including painters and sculptors, with 305 art works. We have made the careful selection so that the Bible verses as well as the art works will not overlap with that of the Art Bible 1. Psalms, Song of Songs, and the book of Revelation are the main books that have been added to this volume. The range of the period has expanded from the Middle Ages to the modern times, including modern art works such as that of Chagall. We hope this will encourage the readers to get to know more about the Bible and the art works, which were inspired by the living Word of God.
Art Bible Data
Cat.no. NI ART2
ISBN: 978-4-8202-4218-5
512 pages (109 artists / 305 art works)
Size: 150×210mm
Domestic Price: JPY 3,300 (taxincl.)
All written in Japanese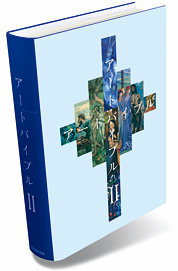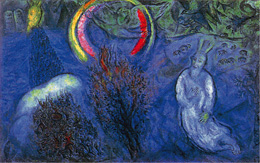 ---
Art Bible
In April 2003, JBS published the "Art Bible". It consists of 325 art works created by 146 artists, all in colours, along with selected Bible texts (New Interconfessional Translation). The "Art Bible" helps us to imagine a particular story more vividly. More than 42,000 copies have been sold so far.
There is also an index at the back of the "Art Bible", which lists the museums / locations where the art works belong. Therefore it can be used as an art guide when traveling.
Art Bible Data
Cat.No. NI ART
ISBN: 4-8202-4214-7
528 pages (146 artists / 325 art works)
Size: 150×210 mm
Domestic Price: JPY 3,300 (taxincl.)
All written in Japanese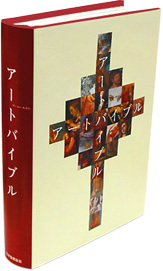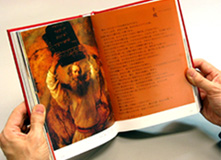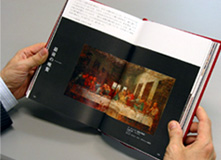 ---